Join 400+ SoftPro users and industry experts
for the can't-miss event of the year!
SoftPro has opened registration for its 21st Annual User Group Conference (SPUG) to be held April 15-17, 2020 at La Cantera Resort & Spa located in the beautiful Hill Country of San Antonio, Texas. As the leading provider of title, closing and escrow software, SoftPro hosts the conference as an opportunity for networking and collaboration among its users.
"We are particularly excited to be hosting our conference in Texas for the first time," stated Patrick Hempen, SoftPro Chief Customer Officer. "We have a large footprint in Texas, and we've already heard from our Texas, Midwest, and Southwestern U.S. customers that they are especially eager to attend since it will be closer for them."
As the largest annual gathering of SoftPro users, the 2020 conference offers a unique opportunity to exchange ideas and best practices. The 2020 conference features a keynote address by Diane Tomb, CEO of ALTA, as well as roundtable sessions with topics ranging from commercial transactions to IT best practices to customer integrations.
"The wealth of knowledge that is at the SoftPro User Group Conference is huge," stated Lily Bergman of Goosman, Rose, Colvard & Cramer. "You can implement it day one upon return to your business. I would recommend the conference to others who are interested in a concentrated learning experience."
Overlooking 550 acres of the Texas Hill Country, La Cantera Resort & Spa offers a boutique resort experience second to none in San Antonio. With a AAA® Four Diamond rating, La Cantera's rustic furnishing, wood beams, and stone fireplace are inspired by the world-famous King Ranch in South Texas. In addition to its beautiful setting, La Cantera is also easy to get to and is conveniently located just 20 minutes from San Antonio International Airport (SAT).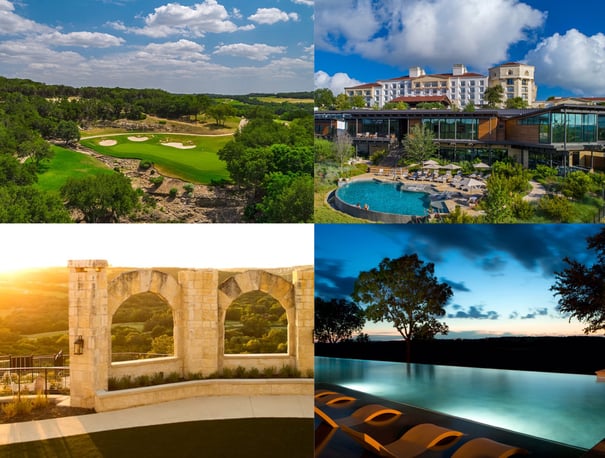 Conference attendees can choose from one of three tracks, specific to the SoftPro software platform they run and their level of experience. In addition to classroom sessions, attendees can collaborate one-on-one with a SoftPro expert in the SoftPro Innovation Showcase as well as network with SoftPro 360 vendors.
Registration is available on a first-come, first-served basis. Based on early excitement from its customers about the conference being hosted in Texas, SoftPro anticipates spots to fill quickly. Early-bird discounts are available for registrations booked prior to January 10, 2020 at www.softprocorp.com/SPUG.
Check out the video below to learn more and hear what past attendees have to say! And stay tuned for more details!