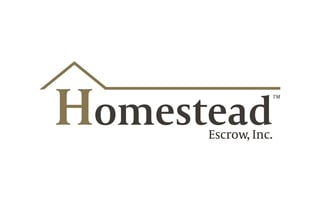 As one of the largest independent escrow companies in Southern California, Homestead Escrow, has built a resume of success throughout its more than 17 years in the industry. Its commitment to customer care impacts every aspect of its business including its choice technology resources.
Prior to using SoftPro for its escrow software solution, Homestead felt the weight of its previous software, which had become bulky, obsolete and unable to keep up with current and future technology. The problems were obvious in not only slowing down overall operations with tasks, such as reports taking hours to run. And if people were trying to work, it was simply impossible with their prior software provider.
In 2012, Homestead Escrow heard about robust features of SoftPro and decided to modernize their process and improve efficiencies. With the implementation of SoftPro, Homestead Escrow was able to customize the software to their needs and manage it instead of the software managing them.
"With SoftPro's open API source, the possibilities are endless. The universal ability to work from any office has saved us time, money, efforts, and frustration. The customer service and support staff are stellar and go above and beyond the call of duty. SoftPro has solidified not just a business relationship with us, but a personal friendship as well."

Jeremy Mills, Director of Corporate Development at Homestead Escrow
As a result, SoftPro gave Homestead Escrow the ability to achieve two of its biggest goals. First, going paperless. SoftPro's drag and drop feature has made documents a breeze. Second, creating a custom management dashboard with key information and reporting that is always visually apparent. Perhaps most importantly, the one-on-one training and support from SoftPro was vital to Homestead Escrow's staff and the key to a successful software upgrade.