Thank you so much to everyone who attended Episode 23 of our Saved You a Seat webinar series: Configuration Beyond Implementation. We hope that you found the webinar informative and gained some helpful insights into the SoftPro services available to you.
In episode 23, SoftPro's Leslie Wyatt, SoftPro's director of regulatory compliance, was joined by Brandi Dutil, SoftPro's configuration team lead. They discussed the services available to SoftPro customers beyond the implementation phase, including:
Helping you add profiles, new entities, or new states

Assisting you if you're changing your business model

Setting up your workflow

Consulting services to ensure you're utilizing SoftPro to the fullest

And more!
Not able to join us for the live webinar? We've made a recording of Episode 23 available for you to watch, and you can also view the presentation slides from the webinar below:
Each episode, we'll be sharing a new recipe with you. Do you have a special recipe you would like to share with us? Submit your recipe online! If you make a recipe, tag us on social media using #SoftProSavedYouASeat and we may feature your recipe or photos in an upcoming webinar!
Featured Recipe: Honey Glazed Tarragon Chicken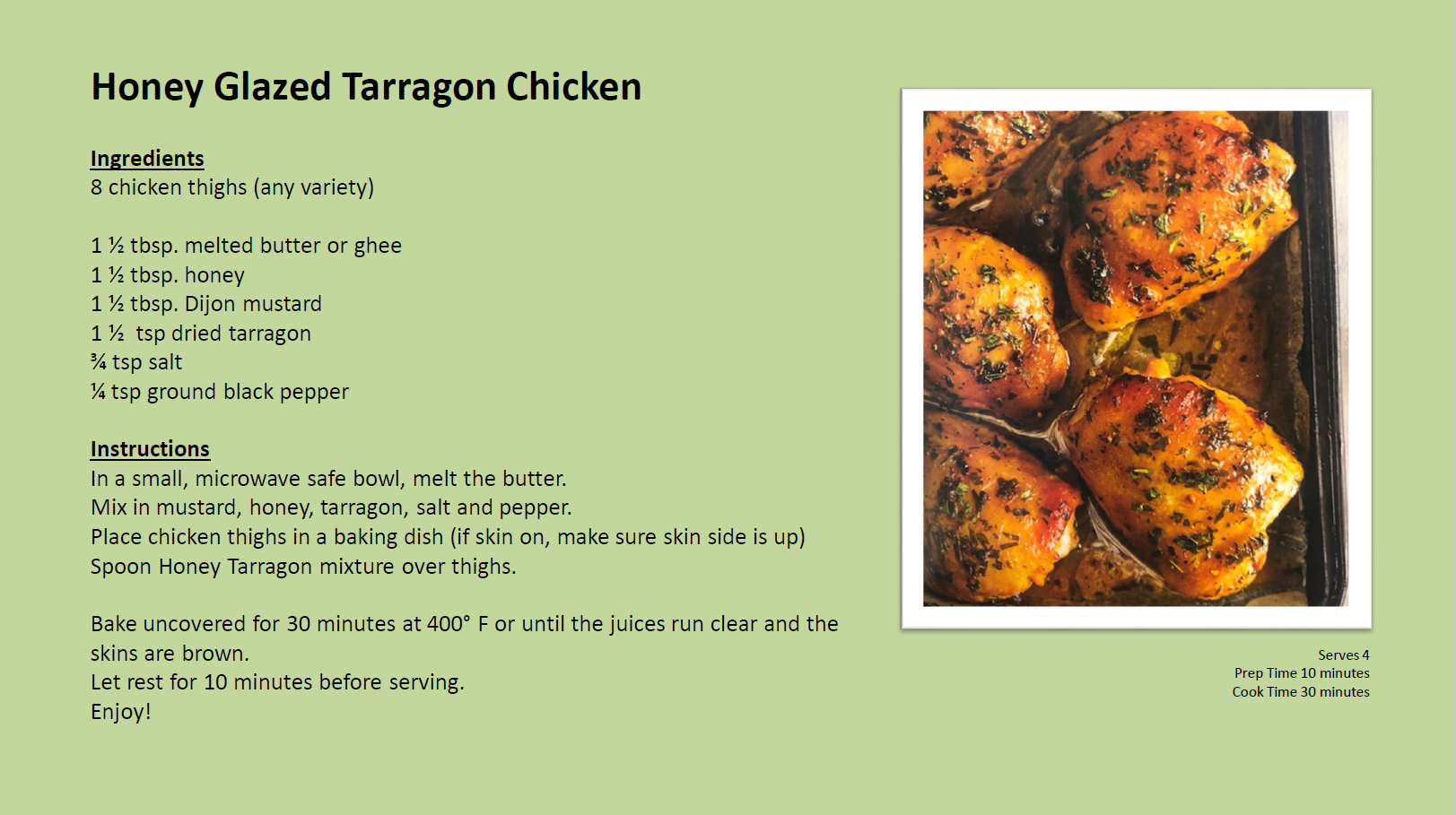 Keep your eyes peeled for information on Episode 24 of Saved You a Seat, coming soon!
Don't miss an episode of Saved You a Seat! Subscribe to webinar notifications now to receive an email notification whenever a new episode is available!