Great software for commercial transactions should provide the same benefits as for residential - save time and reduce the risk of errors, to ultimately provide better customer service with faster turnaround and more accurate work.
Unfortunately, many commercial title and escrow providers use less sophisticated software than their residential counterparts do, despite the fact that commercial transactions are incredibly complex in comparison. Using Excel to create settlement statements is common, primarily because Excel provides maximum flexibility to produce the exact format requested by your customer. That flexibility is key, but many real estate software programs don't support it, instead locking you into a fixed format where you can't customize the sections or wording on the statement, the transaction information shown in the header at the top of the form, or the signature lines in the footer.
When using Excel, you need to type a change in a single fee in multiple places, such as a buyer statement, seller statement, statement for each property, and ultimately also retype into another system for disbursing. That duplicate data entry wastes time and increases the risk of manual error, which can be avoided by using software designed for commercial transactions. You want the ability to change a fee once and easily reprint all the versions of the statement affected by that change.
Technology can also make it easier to manage the complexity of commercial transactions, which can take many months to close. We've seen transactions with more than 250 parcels purchased for a wind farm, chain restaurants buying land in 10 states, skyscrapers worth hundreds of millions of dollars. Tracking all the tasks, communication, and document updates accurately can be critical to the success of the transaction. It's essential that everyone can easily see the status of the transaction, exactly what's been done, and what's next to do.
Details matter. A commercial transaction often results in a last minute scramble to wire funds quickly, if your software doesn't allow you to complete all the necessary wire prep before you actually disburse those funds. Software should also handle multiple underwriters on a single transaction for coinsurance scenarios, so you don't have to create duplicate files. Good technology can help you eliminate those types of problems throughout the process.
When SoftPro released software for commercial transactions, we spent over a year working with commercial title and escrow professionals from all over the country to make sure we truly understood their process and needs. A commercial transaction isn't just a bigger version of a residential transaction. We learned firsthand about all the limitations of common processes and Excel and developed the solution, designed specifically to handle commercial closings.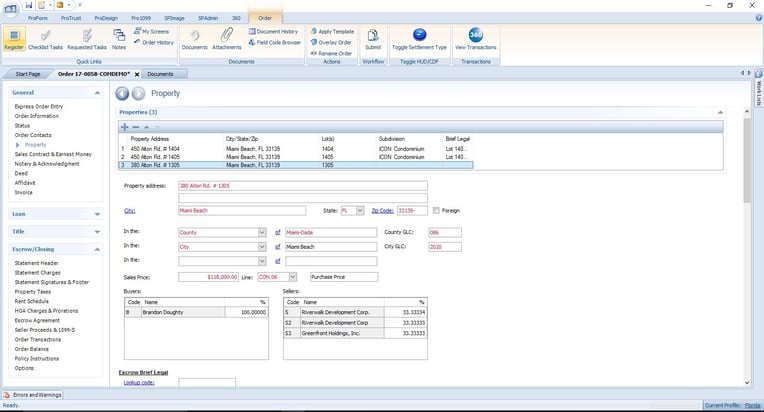 The commercial functionality in SoftPro Select allows to create unlimited properties/parcels of land per order, charge lines, buyers and sellers, associate sales price, buyers and sellers to each property and eliminate double entry and rekeying data into other accounting programs or underwriters' websites.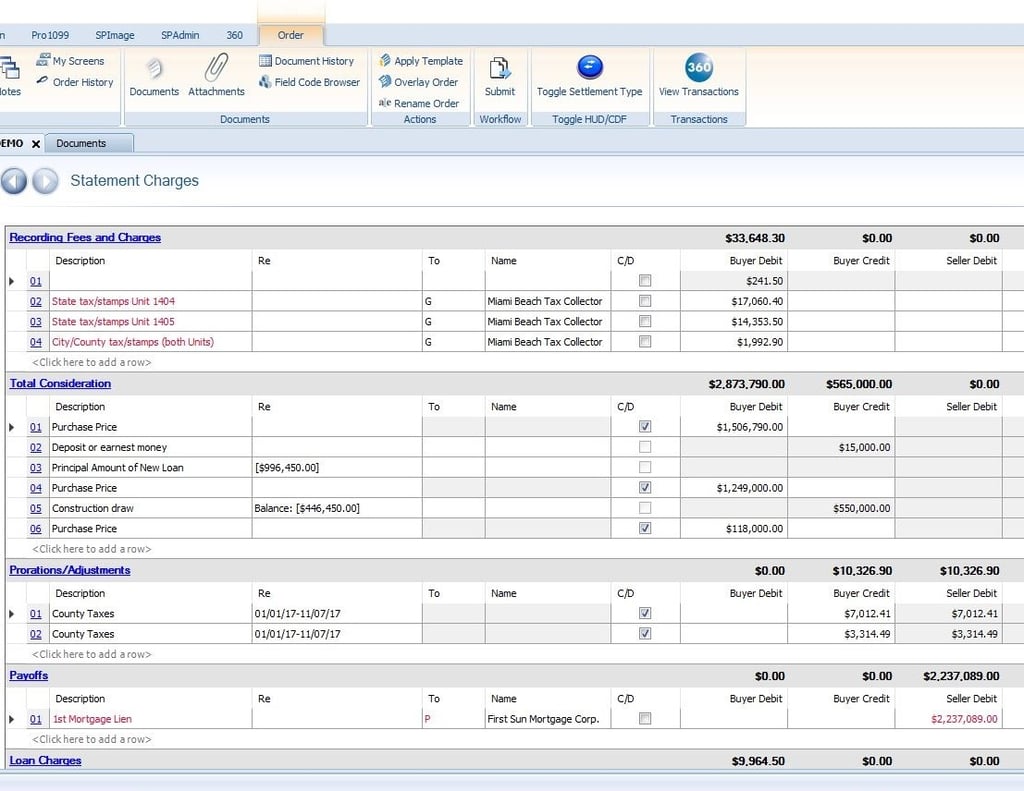 Watch the video to learn more.