SoftPro recently sponsored a webinar with American Land Title Association (ALTA), titled "Operation Healthy Office: Return to Work and COVID-19", where title industry professionals discussed health policy and operation issues companies may face as staff return to the office.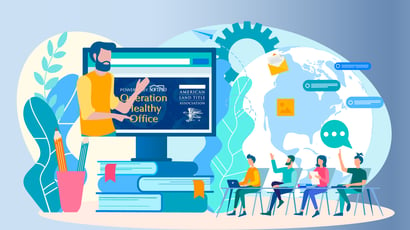 The webinar featured ALTA President and Westcor Land Title Insurance Co. Chief Executive Officer Mary O'Donnell, Knight Barry Title Group Chief Operations Officer Craig Haskins, and Shannon Farmer and Elliot Griffin with Ballard Spahr. These professionals offered advice on policies and procedures to keep in mind as you prepare to return to the office, including:
Leadership

Liability mitigation

Health and safety

Administrative controls

Screening, testing programs and sick employees

Signs and postings

Workforce issues

Remote work versus the return to in-person work

State and local leave policies and issues
These professionals also covered compliance with the Americans with Disabilities Act (ADA), Protective Personal Equipment (PPE), the Occupational Safety and Health Administration (OSHA) standard of care, and more.
Now, you can reference this informative webinar at any time! ALTA made a recording of the webinar available for download on their COVID-19 Resources page, along with a PDF of the slides.
Download the presentation, and access the webinar recording today!