Thank you so much to everyone who attended Episode 21 of our Saved You a Seat webinar series: Fighting Fraud and Counterfeit Checks! We hope that you learned something new and are better prepared to identify fraudulent transactions.
Lisa Tyler, National Escrow Administrator at Fidelity National Financial, Inc., discussed how to identify high-risk transactions, which can include some or all of the following circumstances:
Cash purchase

Payment is made by Official or Cashier's Check (issued by HSBC Bank)

Payment is for much more than the amount required to close

Low sales price

No earnest money deposited

Quick close

Buyer is from out of state and purchasing the property sight unseen
Jenny Gold, SoftPro Senior Trust Account Reconciler, also joined the conversation to discuss the importance of a regular reconciliation and how to prevent fraud with practices like:
A regular reconciliation monthly at minimum, daily at best
Addressing exception items right away, which could include a counterfeit check
Making sure that your reconciliation not only balances three ways, but agrees to the bank statement
Reviewing the Trial Balance for negative balances and balances over 90 days
Using a third-party reconciliation company to notify you immediately if check fraud is discovered so they can assist with setting up a new account if necessary
Not able to join us for the live webinar? We've made a recording of Episode 21 available for you to watch, and you can also view the presentation slides from the webinar below:
Each episode, we'll be sharing a new recipe with you. Do you have a special recipe you would like to share with us? Submit your recipe online! If you make a recipe, tag us on social media using #SoftProSavedYouASeat and we may feature your recipe or photos in an upcoming webinar!
Featured Recipe: Asian Teriyaki Turkey Bowl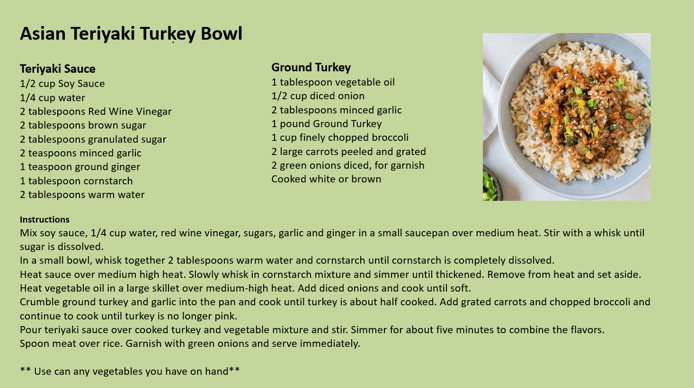 Join us for Saved You a Seat Episode 22: A Year Post-COVID... Where is the Industry Now? which will be held on Tuesday, March 9, 2021 at 11:30 AM ET.
Don't miss an episode of Saved You a Seat! Subscribe to webinar notifications now to receive an email notification whenever a new episode is available!