If you are like so many Americans, you may be finding that your daily routine has been interrupted, and your day-to-day tasks have changed. This may be the perfect time to get caught up on the things that sometimes fall behind, such as the reconciliation of your trust account(s). While we all know that it is essential to keep our reconciliations current, we sometimes slip. Here are a few ways you can ensure your reconciliations are up-to-date.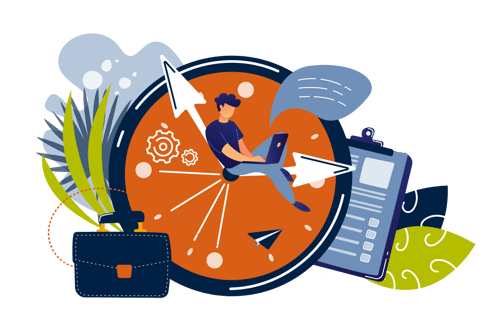 Go Through Bank Exceptions
Every transaction on your bank statement should be posted in your escrow software. If it's not, you will not be able to complete your reconciliation.
Examine Trial Balances
All files with balances should be reviewed, whether the balance is positive or negative. Make sure the balances are correct and if action is required to fix them, now is a good time to do it.
Review Outstanding Receipts and Disbursements
So many times these outstanding items just grow and grow, without ever being reviewed. Be sure to know your state escheatment laws. If you've had outstanding disbursements for a period of time, it may be time to escheat to the state, if you are unable to locate the payees.
Outstanding receipts should be looked at, as well. If you have not collected funds, now is a good time to reach out to the applicable parties. If the receipt is no longer a receipt, voiding it may be appropriate. Each situation should be reviewed for the appropriate action.
In Summary...
Down time can still be productive if we make the best of it, but we know how busy everyone is balancing remote work with new responsibilities. If you're not sure how to get started reconciling your accounts or if you don't have a resource who can devote their time to this, check out SoftPro's daily and monthly reconciliation services. Our dedicated team can ensure your accounts are in sync with monthly bank activity, and also provide the critical reconciliation reports required by your state and underwriters.
Want to learn more about ways to get happy with your numbers and keep your accounts in balance?