Join 400+ SoftPro users and industry experts
for the can't-miss event of the year!
Saddle up and join us IN-PERSON for SoftPro's 23rd Annual User Group Conference! Mark your calendars for April 20 - 22, 2022 to join the SoftPro team and other title professionals at La Cantera Resort & Spa located in the beautiful Hill Country of San Antonio, Texas.
"We look forward to returning to an in-person event in April 2022, and we are especially excited to be hosting our conference in Texas for the first time," stated Patrick Hempen, SoftPro chief customer officer. "After a two-year stint of virtual conferences, we have heard from our customers that they are looking forward to being back in-person to cultivate the relationships among their peers and SoftPro 360 vendors."
As the largest annual gathering of SoftPro users, the 2022 conference offers a unique opportunity to exchange ideas and best practices. The 2022 conference features a keynote address by Diane Tomb, CEO of ALTA, as well as roundtable sessions with topics ranging from commercial transactions to IT best practices to customer integrations.
Conference attendees can choose from one of two tracks based on the SoftPro software platform they run. Select Track registrants will choose from a variety of classes tailored to your role as a closing and title professional. With 5 concurrent breakout sessions, you can build your own conference experience with topics including:
Setting up automation processes

Creating work lists

Integration and customization options

Construction disbursements

Commercial transactions

And more!
Standard & Enterprise Track registrants will attend a set array of sessions with topics including:
Customization in Standard & Enterprise

Template Administration

Order Tracking

Considering the SoftPro Hosted Solution

And more!
In addition to breakout sessions, attendees will have the chance to collaborate one-on-one with a SoftPro expert in the SoftPro Innovation Showcase, book a Support Lab appointment, and network with SoftPro 360 vendors.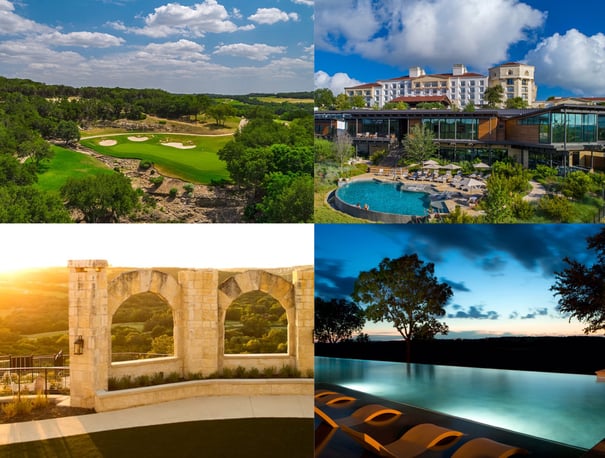 Overlooking 550 acres of the Texas Hill Country, La Cantera Resort & Spa offers a boutique resort experience second to none in San Antonio. La Cantera boasts a AAA® Four Diamond rating rustic furnishing, wood beams, and stone fireplace are inspired by the world-famous King Ranch in South Texas. In addition to its beautiful setting, La Cantera is also easy to get to and is conveniently located just 20 minutes from San Antonio International Airport (SAT).
Learn more about breakout session options, accommodations, and conference costs on the conference website: www.softprocorp.com/SPUG
Registration is available on a first-come, first-served basis. Based on early excitement from our customers about the conference being hosted in Texas, we anticipate spots will fill quickly. We can't wait to welcome you back IN-PERSON to the SoftPro 2022 User Group Conference!
Register by January 7, 2022 to receive the early bird discount of $100 off per person!