Thank you so much to everyone who attended Episode 10 of our Saved You a Seat webinar series: Staying Safe from Cyber Attacks! We loved connecting with you for another great episode, and hope that you were able to take away valuable advice on how title agents and industry professionals can stay secure from attacks.
SoftPro's Director of Regulatory Compliance, Leslie Wyatt, got together with Fidelity National Financial Vice President, Agency IT Director Rick Diamond and provided listeners with valuable best practices and tips to implement in order to protect you and your company from cyber attacks, like:
Changing consumer expectations in a digital world

Infrastructure and operations recommendations

Mobile solutions for agent communication

Top cyber security statistics

Remote access attacks and the Internet of Things (IoT)

Top 5 cyber security predictions for 2020

How to protect your organization and employees while working from home

COVID-19 scams to know

Growth of ransomware

Proactive management of passwords

And more!
Not able to join us for the live webinar? We've made a recording of Episode 10 available for you to watch, and you can also view the presentation slides from the webinar below:
We received a couple of questions during our webinar on staying vigilant against cyber attacks. Check out our full list of questions and answers below:
---
Each episode, we'll be sharing a new recipe with you. Do you have a special recipe you would like to share with us? Submit your recipe online! If you make a recipe, tag us on social media using #SoftProSavedYouASeat and we may feature your recipe or photos in an upcoming webinar!
Featured Recipe:
Flank Steak with Marinade and Rose Sangria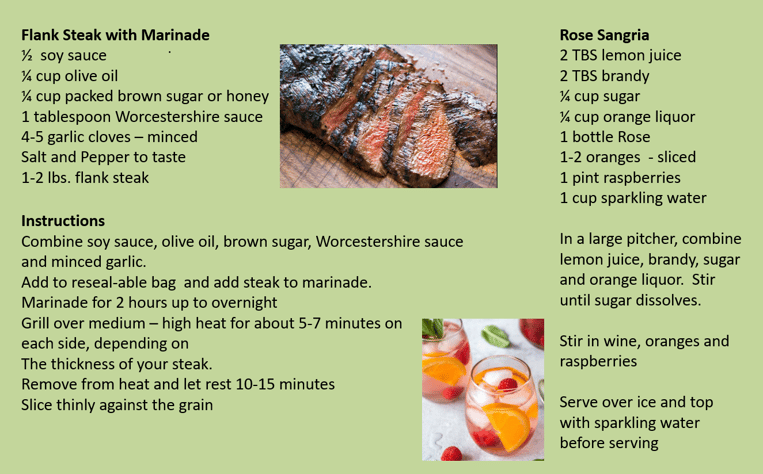 Don't miss the next installment of Saved You a Seat

Episode 11: Hire. Interview. Retain. Attracting the Next Generation of Title Pros on
July 28, 2020 at 11:30 AM EDT. Register now:
Don't miss an episode of Saved You a Seat! Subscribe to webinar notifications now to receive an email notification whenever a new episode is available!