Thank you so much to everyone who attended Episode 14 of our Saved You a Seat webinar series: SoftPro 360... Your One-Stop Shop for Closing and Title Services! We hope that you were able to learn how you can use SoftPro 360, the free business exchange platform, to streamline the ordering of products and services for all of your orders.
David Proctor, Technical Sales Manager at SoftPro joined Leslie Wyatt, SoftPro's Director of Regulatory Compliance, for a deep-dive into using SoftPro 360 to order closing, title and escrow products and services without leaving your SoftPro environment. The webinar featured:
How to save time and money by eliminating phone calls, faxes and dual data entry by ordering services directly through SoftPro 360

Vendors and services currently available through 360 and those that will be added in the near future

How to access SoftPro 360 TODAY

Automating SoftPro 360 processes such as CPL and title search automation with SoftPro Select
Not able to join us for the live webinar? We've made a recording of Episode 14 available for you to watch, and you can also view the presentation slides from the webinar below:
Each episode, we'll be sharing a new recipe with you. Do you have a special recipe you would like to share with us? Submit your recipe online! If you make a recipe, tag us on social media using #SoftProSavedYouASeat and we may feature your recipe or photos in an upcoming webinar!
Featured Recipes: Easy Fall Chili and Caramel Apple Sangria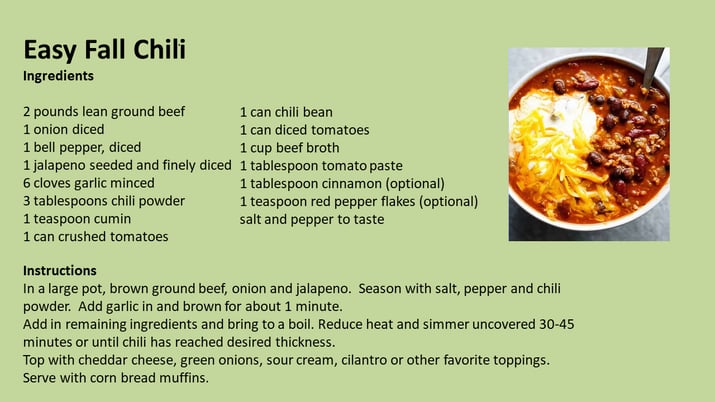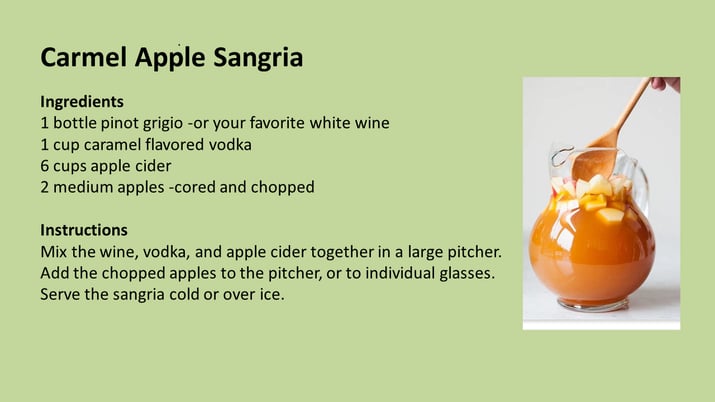 Join us for Saved You a Seat Episode 15: How to Customize SoftPro for Your Business, which will be held on October 20, 2020 at 11:30 AM ET.
Don't miss an episode of Saved You a Seat! Subscribe to webinar notifications now to receive an email notification whenever a new episode is available!