Thank you so much to everyone who attended Episode 7 of our Saved You a Seat webinar series: RON, RIN and e-Recording - Now and Post COVID-19! We loved connecting with you for another great episode, and hope that you were able to take away new information regarding RON, RIN and e-recording.
SoftPro's Director of Regulatory Compliance Leslie Wyatt got together with Chief Digital Officer of Fidelity National Financial Jason Nadeau to talk about important updates regarding RON, RIN and e-recording, like:
Quick overview of RON versus RIN

Elements and steps of a RON transaction

National RON legislation update

Federal Law - Securing and Enabling Commerce Using Remote and Electronic Notarization (SECURE) Act

Fannie Mae and Freddie Mac updates

FHFA/GSE guidelines

RON system providers
Additionally, you can reference our free e-books on RON: Part 1 and Part 2 and our RIN blog.
Not able to join us for the live webinar? We've made a recording of Episode 7 available for you to watch, and you can also view the presentation slides from the webinar below:
We received several questions during our webinar on the RON, RIN and e-recording update. Check out our full list of questions and answers below:
---
Each episode, we'll be sharing a new recipe with you. Do you have a special recipe you would like to share with us? Submit your recipe online! If you make a recipe, tag us on social media using #SoftProSavedYouASeat and we may feature your recipe or photos in an upcoming webinar!
Featured Recipe:
Spicy Thai Noodles and Skinny Fizzy Margarita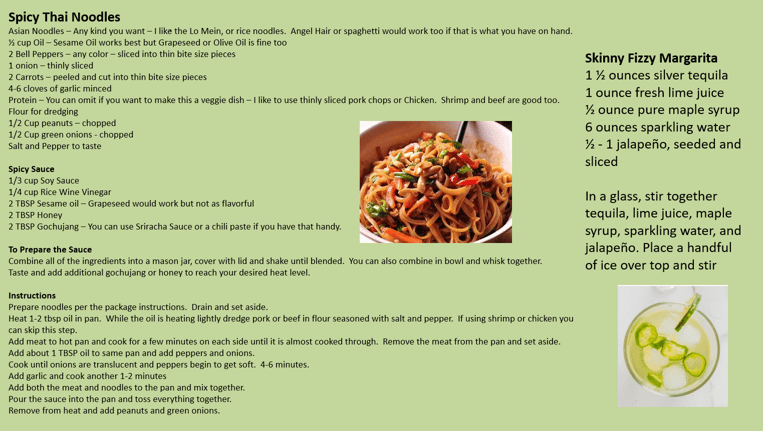 Don't miss the next installment of Saved You a Seat
Episode 8: Industry and Regulatory Update
on June 9, 2020 at 11:30 AM EDT.
Don't miss an episode of Saved You a Seat! Subscribe to webinar notifications now to receive an email notification whenever a new episode is available!