Thank you so much to everyone who attended Episode 8 of our Saved You a Seat webinar series: Industry and Regulatory Update! We loved connecting with you for another great episode, and hope that you were able to take away valuable information regarding our update on the housing and mortgage industry.
SoftPro's Director of Regulatory Compliance, Leslie Wyatt, discussed the impact COVID-19 has had among the real estate industry and looked to the future, including information on:
National RON and RIN legislation and individual states' legislation

Housing market outlook

Impact of COVID-19 on real estate and expectations for the future

Mortgage market update

Remote working effects on business

CFPB response to COVID-19
Not able to join us for the live webinar? We've made a recording of Episode 8 available for you to watch, and you can also view the presentation slides from the webinar below:
---
Each episode, we'll be sharing a new recipe with you. Do you have a special recipe you would like to share with us? Submit your recipe online! If you make a recipe, tag us on social media using #SoftProSavedYouASeat and we may feature your recipe or photos in an upcoming webinar!
Featured Recipe:
Spanish Paella and White Peach Sangria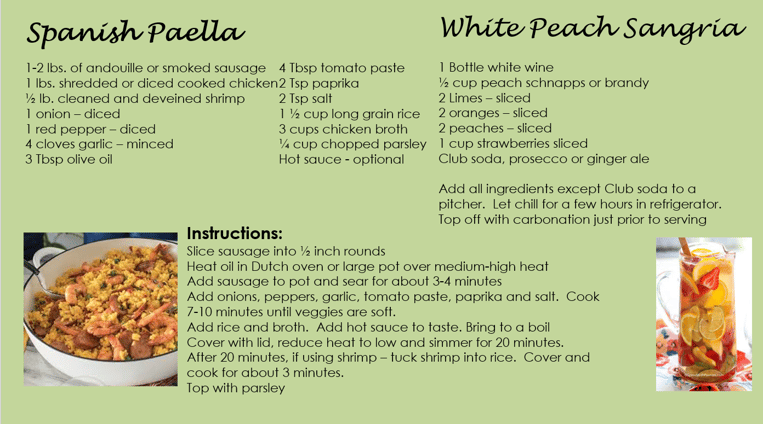 Don't miss the next installment of Saved You a Seat
Episode 9: Data Security and Wire Fraud Panel Discussion
on June 23, 2020 at 11:30 AM EDT.
Don't miss an episode of Saved You a Seat! Subscribe to webinar notifications now to receive an email notification whenever a new episode is available!