SoftPro is pleased to announce the addition of title and escrow veteran Gorkem Kuterdem as our new chief technology officer.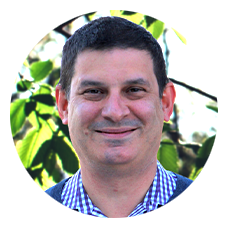 Kuterdem has over 15 years of experience specific to the title industry as a former CTO for a major underwriter. In his most recent position prior to joining SoftPro, Kuterdem served as a senior vice president of strategy and product development for another closing and title software company.
"We are thrilled to have Gorkem join the SoftPro executive team," stated Joyce Weiland, SoftPro president. "He brings a wealth of technical and industry expertise to the table and shares in SoftPro's values and focus on the customer experience."
In his new role as CTO at SoftPro, Kuterdem will focus on long-term research and development strategy as well as ensuring the security and integrity of SoftPro's current software and service offerings. His unique blend of technical and industry experience strengthens SoftPro's position as the market leader of closing and title software providers.
"I am excited to join SoftPro at this moment in time as we prepare to offer new platforms and services to our customers with industry-leading security and scale, while we continue to invest in our existing products: Select, Standard/Enterprise, SoftPro LIVE, and SoftPro 360," Kuterdem shared.
Kuterdem is a recipient of October Research's 2019 Innovator Award. He earned a M.S. in Electrical Engineering from the University of Washington and a B.S. in Electrical Engineering from Middle East Technical University.