Are you a title professional looking for ways to give back to the community that's supported you through your career? Do you have employees looking for ways to engage with the community but need help knowing where to start? One way to effectively contribute to the common good is to create a Corporate Social Responsibility (CSR) program primarily emphasizing volunteering and active community engagement.
For over 40 years, the SoftPro team has created an effective Corporate Social Responsibility program by immersing ourselves in various local community initiatives. These efforts have created a bond among our team members and formed an enticing company culture, but most importantly, they've improved the world around us.
That's why we're happy to spread the word on how you can set up your CSR program and encourage your employees to get involved in your community. Below, you can learn how a CSR can help and how to get your program started.
Use the links below to jump to a specific section of this blog:
What Is Corporate Social Responsibility (CSR)?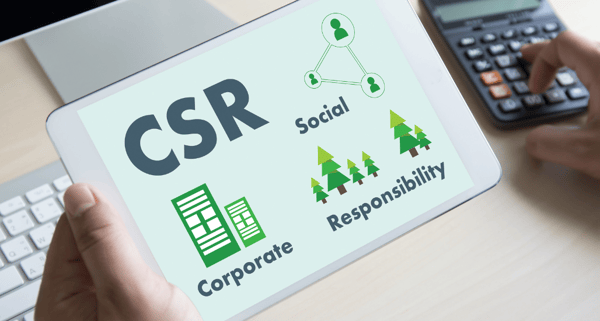 CSR is a commitment by businesses to behave ethically and contribute to economic development while improving the quality of life of their workforce, the local community and society at large. While CSR can involve a wide range of internal activities, such as implementing environmentally friendly practices, one of the core tenets of CSR is encouraging employees to engage with the community through volunteering.
In industries like title insurance, which are deeply intertwined with local communities and housing in those communities, embracing CSR can be both a moral imperative and a strategic advantage. Beyond the value of contributing to society, CSR efforts can build trust, enhance your reputation, and foster deeper connections between your business and the communities you serve.
How CSR Helps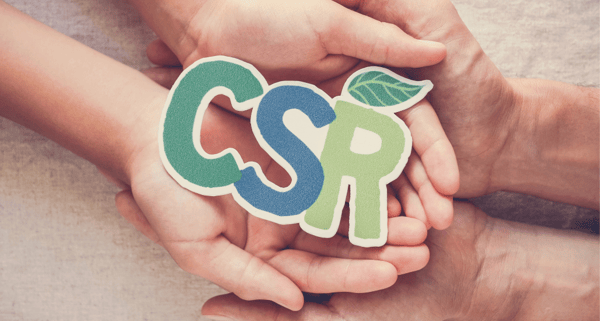 The Community


First and foremost, CSR aims to give back to the communities that allow our businesses to thrive. In an industry led by small businesses intertwined in their local communities, title companies can use CSR initiatives to address the unique needs faced by their neighbors. Investing in local projects, supporting area schools, or partnering with nearby nonprofits can contribute to a vibrant and thriving community ecosystem. For many title companies, CSR is not just philanthropy; it's an integral part of weaving the social fabric that binds the community together.
Employees


One of the most tangible benefits of CSR initiatives is the bond they create among employees. Volunteering together or collaborating on social projects often breaks the barriers of departmental silos, enabling colleagues to interact in new, meaningful ways. This newfound camaraderie can increase teamwork and productivity in the office. While employees are interacting with each other, they're also getting to know potential customers. Engaging in community initiatives allows employees to see firsthand the challenges and realities their customers face. This enriched perspective can foster empathy, allowing employees to serve clients with a deeper understanding and sensitivity.





Separate from any work-related improvements, studies show that volunteering simply makes people happier.

One study

showed that the amount of happiness that a person with an average middle-class salary gets from volunteering was equal to making an extra $1,100.
The Company


Many prospective employees prioritize companies with a clear CSR agenda in the modern job market. According to the

Harvard Business Review

, 93% of employees believe companies must lead with purpose, and a surprising 60% would even take a pay cut to work for a purpose-driven company. Having a clear and effective CSR program can help you attract top talent and build your team for the long term.
Types of Involvement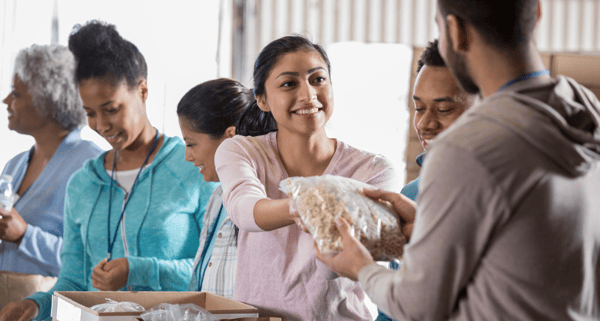 Once your employees realize the impact their efforts could have on their lives, the success of the company, and, perhaps most importantly, the world around them, they'll be more than excited to participate. But how can they get started? Below are some ways any title company can encourage their employees to engage with the community.
Individual Volunteering


One of the most straightforward methods of promoting community involvement is to give employees the time to do it themselves. Under this approach, companies provide their employees with designated time off, allowing them the freedom to engage in any volunteer activity. The most significant advantage of this strategy is its simplicity: it's easy to implement and offers employees complete autonomy, empowering them to support causes close to their hearts.
Group Volunteering


An impactful approach to employee community involvement is group volunteering. This involves orchestrating a day where the entire office volunteers as a cohesive unit. The activity could be self-directed by the company—such as organizing a cleanup drive in a local park—or could stem from collaborating with a community-based organization, like volunteering at a local food bank. One of the notable advantages of this method is the camaraderie it fosters among employees.
Skilled Community Engagement


Skilled community engagement offers a distinctive approach to employee community involvement, particularly for those in the real estate and title industries. Instead of general volunteer work, employees can channel their specialized knowledge to benefit the community directly. For instance, you could organize workshops illuminating the intricacies of title insurance, demystifying the home closing process, or even provide guidance on building the financial literacy that's essential for the home-buying journey. Such initiatives allow employees to bond over shared expertise and empower the community with valuable knowledge directly from industry professionals.
How To Decide on Community Engagement Activities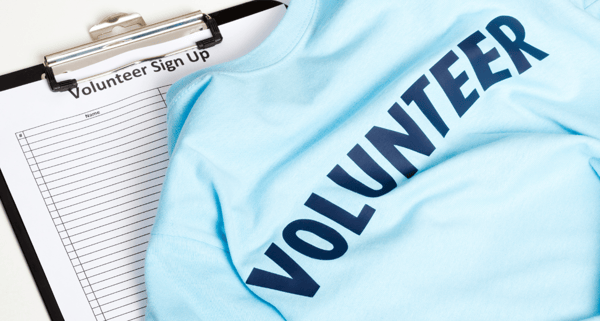 With so many exciting ways to help the community, it can be difficult for an organization to decide where to start. To help guide your decision-making, the leader of an organization should ask themselves two key questions:
What are the genuine needs of our community?

What are the preferences of the employees?
First and foremost, a company needs to invest time in thorough research to gain a deep understanding of its local community's unique challenges. This research ensures that all efforts align with real-world needs, maximizing the positive impact. However, once this research has been conducted, it shouldn't be the sole basis for action. It's equally crucial to involve employees in the decision-making process. Company leaders should facilitate an open dialogue, allowing employees to voice their opinions on which engagements resonate most with them. This democratic approach might culminate in one cohesive volunteering initiative or branch out into various smaller, focused efforts. Regardless of the chosen path, the overarching goal is to foster an environment where every employee, from the freshest recruit to the CEO, feels engaged, connected, and empowered to make a tangible difference in the community.
How SoftPro Manages CSR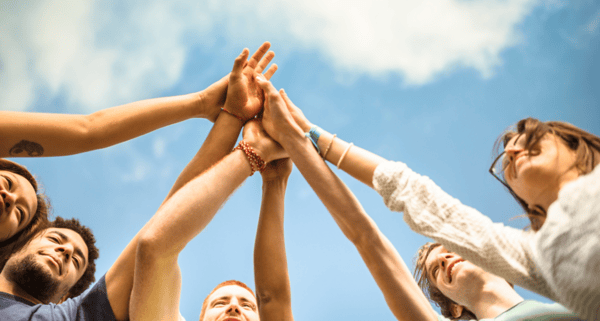 At SoftPro, we're proud to have established partnerships with nearly two dozen local nonprofit communities, including renowned organizations like Stand Up to Cancer, Toys for Tots, and Shepherd's Table Soup Kitchen. To give you some insight into how we participate in the community, here are some of the activities we participate in:
Participated in

Ella's Race

, benefiting pediatric brain tumor research,

every year since 2014

Partnered with

Millbrook Elementary School

supply drive since 2012

Led a monthly group volunteer program at Shepherd's Table Soup Kitchen

Supply boxes of toys, personal care items, and treats to children in need each year.
As you can see, these efforts are so rewarding that we prioritize many of these give-back initiatives on a yearly or even monthly basis. This commitment to our community and employees has also been instrumental in our inclusion on the Triangle Business Journal's 'Best Places to Work' list 11 times. We believe this is a testament to our belief that business success and meaningful community engagement can thrive side by side.
The Bottom Line
CSR with a focus on community engagement benefits every stakeholder involved, from the community and business as a whole, to each community member and employee. With the information above, every title professional should be prepared to get their office ready to improve their community and themselves today. If you'd like to learn more about how SoftPro manages our CSR program, visit our website to find out more!