We're excited to connect with you online at the 2021 ALTA Springboard event!

Though we can't meet in person, virtually is the next best thing! SoftPro is excited to once again participate as both a Legend Partner and exhibitor at the event, which means there are several ways we can connect during the conference. Don't miss out on the following:
The SoftPro Exhibitor booth from Mach 16th - 17th!
We'll have booth reps available to chat with you every day during the conference. We'd love to answer any questions you may have about:

Stop by our booth to enter to win our raffle prize, a La-Z-Boy office chair, perfect for your home office!
Our live demo session on Tuesday, March 16th from 3:00 - 4:00 PM ET.
Access our live demo by visiting our SoftPro Demo Room in the marketplace! Join our demo to see our SoftPro Hosted software in action. SoftPro Hosted allows you to work from anywhere remotely, plus saves you money without any associated I.T. costs. We'll also tell you about our most popular integration offerings in SoftPro 360, including e-recording and RON, plus show you how you can save time and minimize errors with automation in SoftPro.
The SoftPro Sponsored Ideas Festival with VP of Innovation at Disney, Duncan Wardle, on Tuesday, March 16th from 1:00 - 1:30 PM ET
Stop by this session to learn how Duncan, founder of iD8 & innov8, brings his extensive Disney experience to audiences around the world using a very unique approach to Design Thinking. His approach not only places the end user at the core of the creative thinking process, but also looks in new and unusual places to uncover insights for innovation, helping people capture unlikely connections, leading to fresh thinking and disruptive ideas.
Be sure to stop by our virtual booth between March 16th and 17th to enter to win a La-Z-Boy chair for your home office!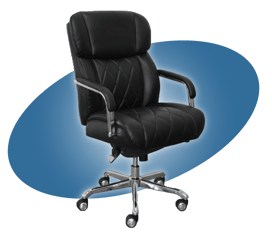 See you next week!